Tooth-Colored vs Metal Fillings: Comparing Restoration Options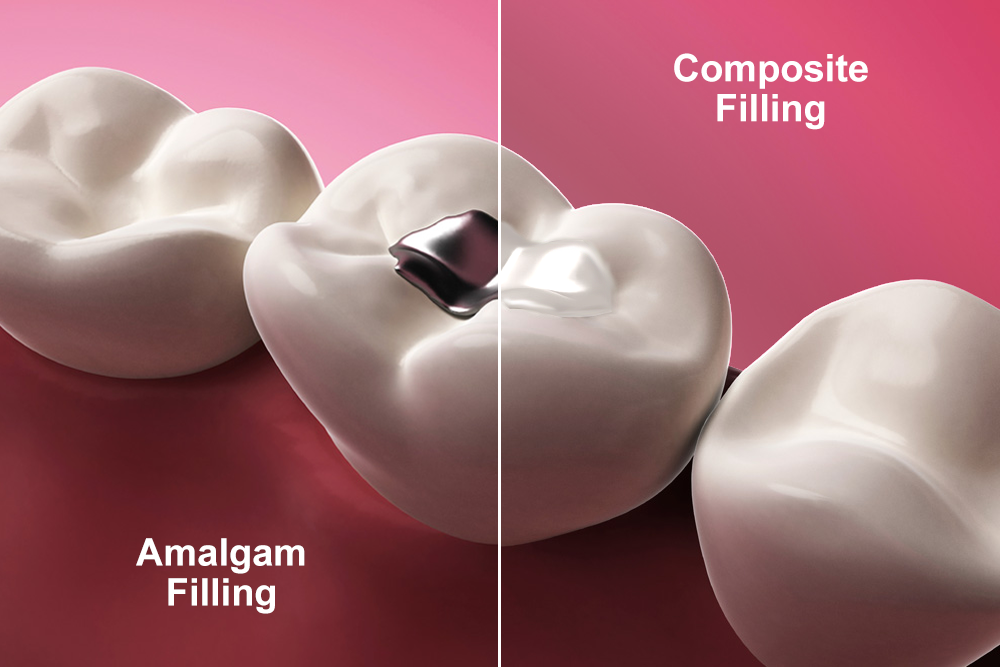 At Gulch Dental Studio, we want to bring out the best in each patient's smile. Whether that means state-of-the-art cosmetic dentistry to brighten the teeth or traditional dental fillings to treat cavities, our Nashville, TN practice can oblige.
When it comes to dental fillings, either metal fillings or tooth-colored fillings can be used. Let's compare these two types of fillings and then consider the benefits that tooth-colored fillings have that make them an ideal choice for many patients.
About Metal Dental Fillings
Metal fillings were the standard fillings used to treat cavities and more advanced forms of tooth decay for many years. The fillings are made of a metal amalgam which is durable though quite noticeable given their dark appearance. This is why a number of alternatives to metal fillings were developed in order to improve people's dental health.
About Tooth-Colored Dental Fillings
Tooth-colored dental fillings are made of a composite material. The composite is not metallic and blends in with the appearance of your teeth. Beyond their appearance, tooth-colored fillings serve exactly the same function as metal dental fillings.
Ideal Uses for Tooth-Colored Dental Fillings
Tooth-colored dental fillings can be used to treat cavities in the same way as metal fillings. When tooth-colored fillings are not enough to rebuild the damaged tooth structure, inlays, onlays, or crowns that are tooth-colored will be more ideal.
Considering Cosmetic Benefits
One of the major draws of tooth-colored dental fillings is their ability to blend in with your natural tooth structure. Whether placed on molars or on your front teeth, very few people will be able to notice the you have tooth-colored fillings in place. They're certainly more discreet than metal fillings.
Dental Health Benefits of Tooth-Colored Fillings
In addition to the cosmetic benefits, tooth-colored fillings are better for the health of your teeth. There is less drilling and prepping of a tooth for a tooth-colored filling when compared to metal fillings. The more natural tooth structure that can be maintained, the better for the patient in the long run.
Are Tooth-Colored Dental Fillings Safer?
There's been an ongoing debate about the safety of metal fillings. The amalgam used for metal fillings often contained mercury, which is toxic. The amount of mercury in these old metal fillings is thought to be relatively safe, but we feel that it's better to be truly safe than sorry.
Tooth-colored dental fillings contain no mercury or other potentially harmful materials. Some patients have even decided to eliminate their metal fillings and replace them with composite ones for the cosmetic and health benefits.
Developing a Treatment Plan Just for Your Needs
If you do suffer from some amount of tooth decay, our team can help you. During your visit, we will assess the condition of your smile and determine the most ideal type of restoration for you and your needs. We will always strive to maximize the aesthetic and general health benefits during the treatment process.
Learn More About Dental Restorations
For more information about tooth-colored dental fillings and other options for treating cavities and tooth damage, be sure to contact Gulch Dental Studio. Our team will assess your situation and create a custom treatment plan just for you.
Related to This