Tips to Reduce Invisalign Discomfort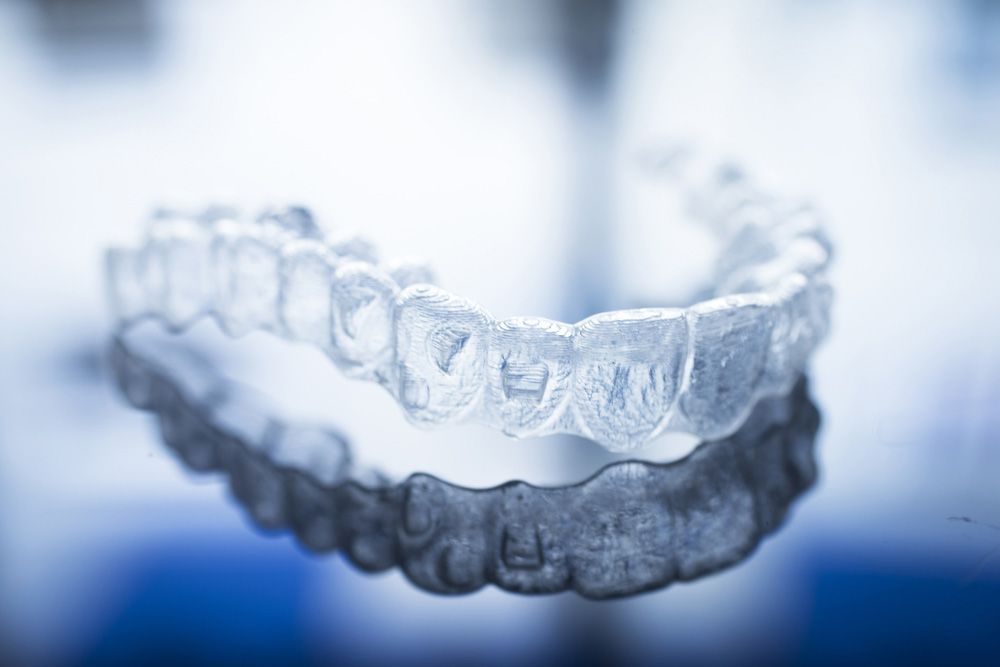 Individuals with crooked, overlapped, or gapped teeth can straighten their teeth with Invisalign®. This treatment helps patients achieve their goals without the use of traditional metal braces.
Here, our team at Gulch Dental Studio in Nashville, TN offers six tips to reduce Invisalign discomfort so patients can enjoy a comfortable, successful treatment process.
Should I Expect Soreness with Invisalign?
Any orthodontic treatment, including braces and clear aligners, can cause some level of tenderness. This is because the teeth are moved into their new positions using steady, but gentle, forces.
How common is Invisalign discomfort? During one 2005 study, 54 percent of Invisalign patients reported mild pain during their treatment. However, 35 percent claimed they had zero discomfort or pain.
How to Reduce Invisalign Discomfort
Fortunately, if you do happen to notice discomfort when wearing your Invisalign aligners, there are things you can do to address it. In the sections below, we will discuss some of these tips.
#1: Take Over-the-Counter Pain Relievers
Acetaminophen, ibuprofen, or naproxen can eliminate orthodontic discomfort. These medications will not be required every day. Generally, they may be necessary after initial treatment begins, or after switching out your trays.
Follow the directions on the label or follow the guidelines provided by your dentist.
#2: Stay on Schedule
Your doctor will give you specific instructions on switching out your trays. In many instances, aligners are changed out every two weeks. However, this can vary for each individual, as each case is different.
It is important that you do not switch out your trays until directed to do so by your dentist. Your treatment has been tailor-made just for you, and any discrepancies can cause increased discomfort.
#3: Switch Out Your Trays at Bedtime
When the time does come to change out your trays, it may be beneficial to do so just before going to sleep. Many patients find that the first few hours are the most uncomfortable. By changing out your trays before bed, you can sleep through the worst part and minimize discomfort.
#4: Apply Ice Packs
Cold compresses or ice packs can help reduce inflammation and discomfort. Simply apply the compress to the face or jaw for 20 minutes, then remove it for 20 minutes. Repeat this process three to four times a day to reduce soreness.
#5: Eat Soft Foods
One of the best things about Invisalign is that there are no dietary restrictions. However, if you notice discomfort, you may still want to eat softer foods until your comfort level improves.
By avoiding hard or crunchy foods, you can give your teeth time to adjust. Choose foods like pasta, yogurt, rice, smoothies, applesauce, and pudding.
#6: Leave Your Aligners In
It sounds counterintuitive, but leaving your trays in when you have discomfort is the best rule of thumb. The more you wear them, the faster you will become accustomed to them.
If you leave them out for a prolonged period of time, they will feel tighter when you re-insert them. Further, Invisalign trays need to be worn 22 hours a day to be effective.
Contact Gulch Dental Studio
If you have questions about reducing Invisalign discomfort, contact a member of our team. To schedule an appointment, give us a call at (615) 334-0184 or (615) 385-3507.
Related to This