Porcelain Veneers vs. Dental Bonding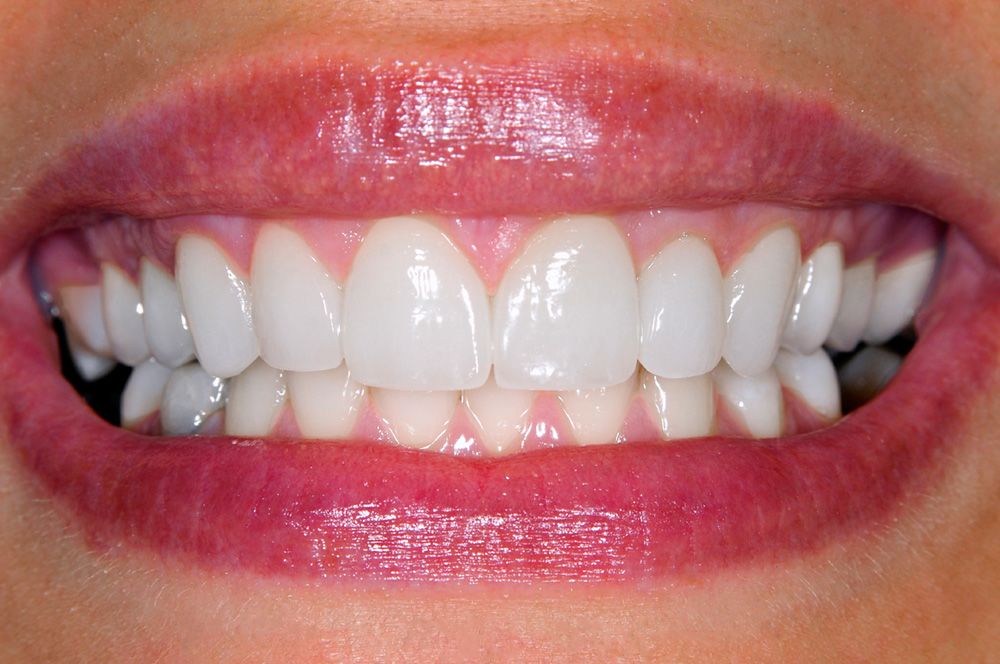 Unfortunately, even the most minor blemish can detract from the beauty of the smile. Fortunately, there are a wide range of cosmetic dentistry treatments than can address imperfections and improve the appearance of the smile.
Two of the most popular cosmetic dentistry treatments offered at Gulch Dental Studio are porcelain veneers and dental bonding. Both dental bonding and porcelain veneers conceal cosmetic flaws and improve tooth size, color, and shape, depending on the patient's needs. Although they are similar treatments, there are some key differences.
Here, patients can learn more about porcelain veneers vs. dental bonding treatment. Contact our Nashville, TN dental practice to find out which treatment is right for you.
Dental Bonding Treatment
Dental bonding involves the application of a tooth-colored dental compound directly to the surface of the teeth. During this treatment, the dental bonding material is molded and shaped to the tooth so that it looks natural.
Dental bonding can conceal dental stains, replace tooth material that has chipped away, fill in minor dental cracks or fractures, or close gaps between the teeth.
Benefits of Dental Bonding
The greatest benefits of dental bonding treatment are the cost, speed of treatment, and range of applications. Dental bonding is one of the most affordable cosmetic dentistry treatments, and it can usually be completed in under an hour. Because it is non-invasive and addresses such a wide range of dental flaws, dental bonding is a viable treatment option for virtually any patient.
Dental Bonding Drawbacks
Although there are many advantages to dental bonding treatment, there are some drawbacks to consider as well. Dental bonding can conceal a wide range of flaws, but it is really only meant to treat a single tooth or small set of teeth.
Additionally, dental bonding does not last as long as porcelain veneers. Patients can expect to require repeat dental bonding treatment within around five years.
Porcelain Veneers Treatment
During porcelain veneers treatment, a custom set of veneers is bonded to the facial surface of the teeth. Porcelain veneers are extremely thin ceramic shells that sit over the natural teeth to hide flaws such as dental stains, tooth discoloration, chips and fractures, and minor misalignment problems.
Porcelain veneers treatment typically requires two dental appointments. At the first appointment, the teeth will be reshaped to accommodate the placement of the veneers. At the second appointment, the completed veneers will be bonded to the front of the teeth with a dental compound.
Benefits of Porcelain Veneers
Porcelain veneers offer a number of benefits. These restorations completely makeover the smile and allow patients to enjoy teeth that appear straight, white, and unblemished.
Porcelain veneers can treat any number of teeth, and are strong enough to withstand all the daily wear and tear that the smile endures. With proper care, porcelain veneers can last upwards of 20 years.
Porcelain Veneers Drawbacks
Porcelain veneers do permanently alter the natural teeth. Although veneers treatment only requires the removal of a small amount of tooth enamel, it does require that patients keep porcelain veneers in place to protect the teeth from damage.
Furthermore, porcelain veneers are more expensive than many cosmetic dentistry treatments, including dental bonding.
Get in Touch
If you want to hide cosmetic flaws and enhance the appearance of your teeth, you may be a suitable candidate for either dental bonding or porcelain veneers. To learn more about each of these cosmetic dentistry procedures, contact us at your earliest convenience. You can also call (615) 334-0184 or (615) 385-3507 to speak to one of our team members at Gulch Dental Studio.
Related to This