How Long Do Dental Crowns Last?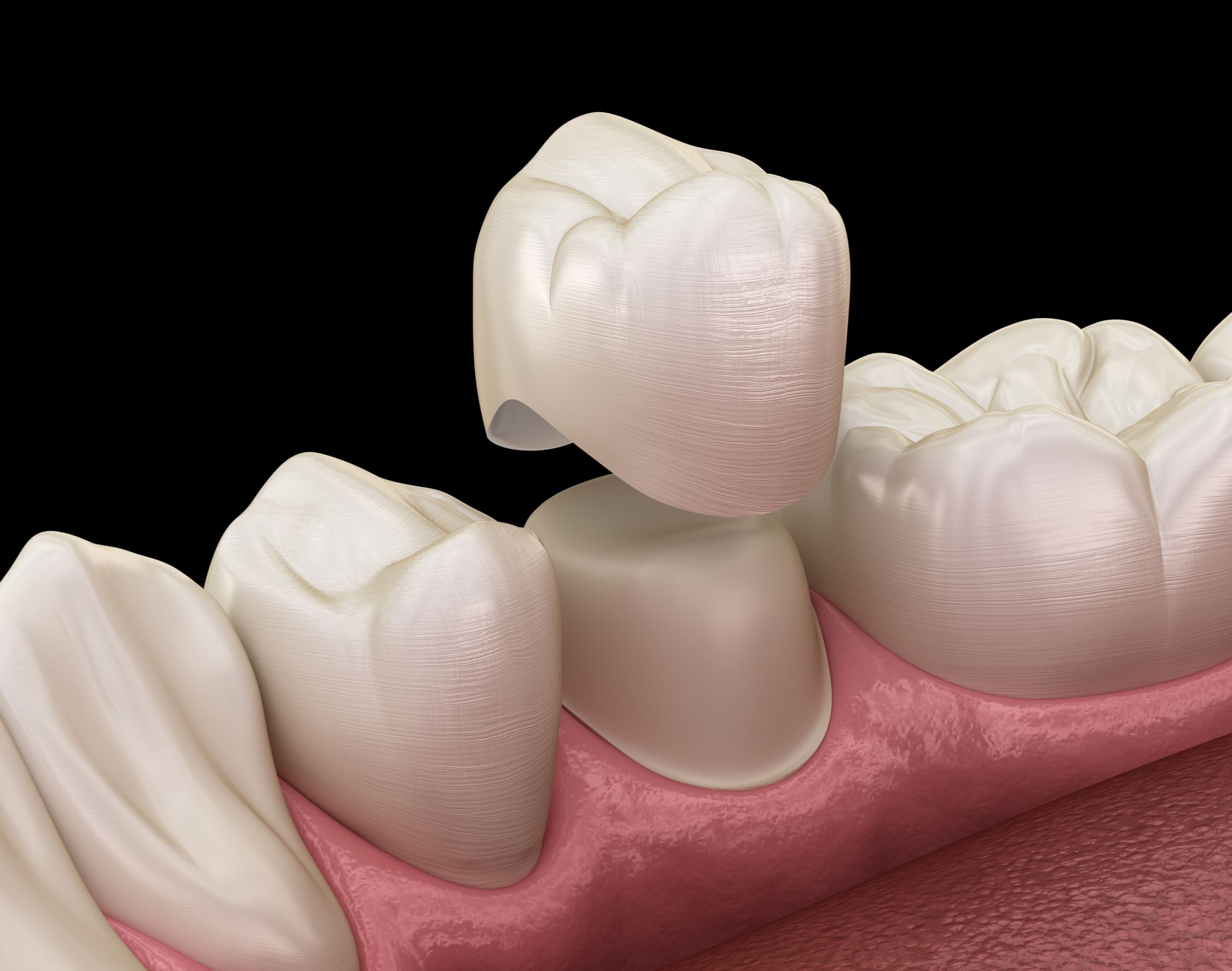 For major cracks, chips, and tooth decay, a simple filling is not enough. That's when getting dental crowns is the best option. At Gulch Dental Studio, we can place tooth-colored dental crown or metal crowns to restore the appearance of your smile and the function of your bite.
Many patients in Nashville, TN ask Dr. Scott Harris how long their dental crowns will last. The answer is a little complicated. Let's go over the average lifespan of a dental crown and why it can vary from patient to patient.
The Average Lifespan of a Dental Crown
On average, dental crowns can last anywhere from 5 years to 15 years.
That's a pretty wide range, but there are numerous factors that impact a crown's lifespan. This includes the position of the crown in your mouth, the material used to make the crown, and the potential for accidents and dental conditions.
Causes of Dental Crown Damage
Some of the most common causes of dental crown damage include:
Sports Injuries - People in contact sports and combat sports must be careful since trauma to the face or head can lead to tooth and crown damage.
Falls - A serious fall can result in a blow to the mouth or face, which can damage teeth as well as crowns.
Collisions - Car, bike, and pedestrian accidents can lead to all sorts of serious injuries, as well as major trauma to the mouth.
Teeth Grinding (Bruxism) - If you grind your teeth at night, the pressure exerted on a crown can take its toll. Over time, this will wear the crown down severely.
Poor Oral Hygiene - If you're not brushing and flossing properly, it can do damage to the crown as well as your surrounding tooth structure.
Natural Wear and Tear - Biting and chewing will gradually do harm to the structure of a dental crown. This is normal, and much like the wear and tear experienced by your natural teeth.
Can the Life of My Dental Crowns Be Extended?
Yes.
We give our Nashville patients ample advice about prolonging the life of their crowns. Consider these helpful tips:
Wear Mouth and Face Protection - When injuries to the face or head are a risk, be sure to wear mouth guards, face masks, and helmets.
Use the Right Toothpaste - People with dental crowns should use non-abrasive gel toothpastes to clean their teeth. This type of toothpaste does the least unintentional damage to the crown during routine cleanings.
Use the Right Toothbrush - People with dental crowns should use a toothbrush with soft bristles and a small head. This allows patients to clean hard-to-reach spots of the mouth while gently scrubbing away plaque and food particles.
Go to Regular Dental Checkups - By visiting your dentist every six months, you can have major and minor issues addressed as they arise. This can help extend the life of your crowns and improve your overall dental health.
What Happens When I Need to Have a Crown Replaced?
When a crown is finally worn down too much, patients can get them replaced. This process will involve a repeat of the initial dental crown procedure. It's relatively simple and straightforward.
Learn More About Dental Crowns
For more information about dental crowns and why they may be the ideal treatment option for you, be sure to contact a skilled cosmetic and restorative dentist. The team at Gulch Dental Studio can be reached by phone in Nashville at (615) 502-1274.
Related to This