Invisalign® Teen: A Tooth Alignment System Specifically for Adolescents
Invisalign® Teen is a tooth alignment system that offers unique features that can benefit both you and your child. At Gulch Dental Studio, we highly recommend Invisalign® Teen for many of our adolescent patients in the Nashville, TN-area. This tooth straightening method is both discrete and effective, while taking into account the particular needs of teen patients.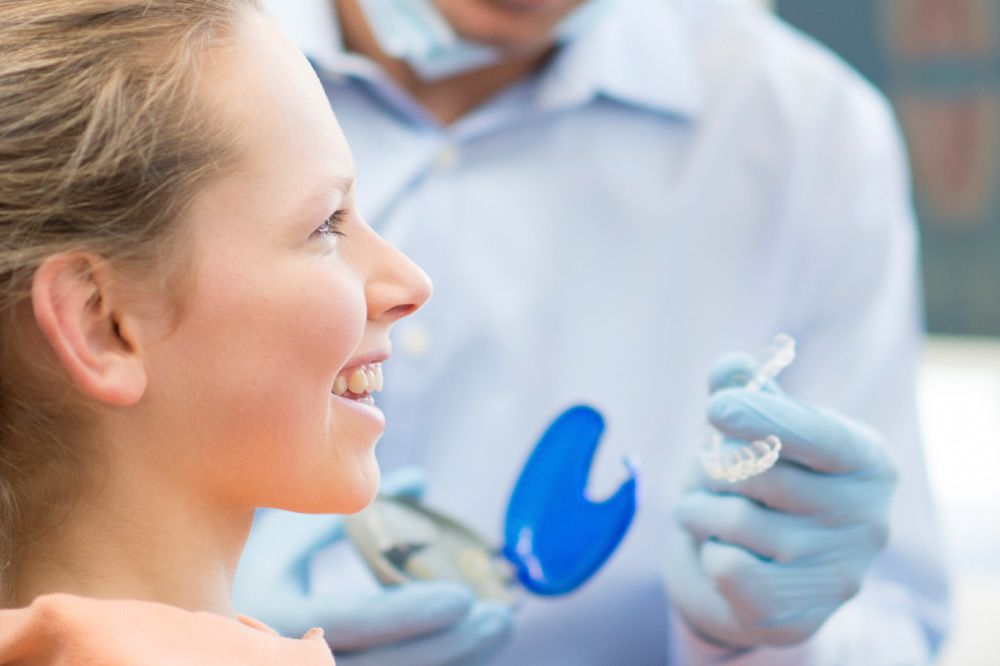 The Invisalign® Teen Difference
Invisalign® Teen is an effective tooth-aligning alternative to traditional orthodontics. This system relies on clear aligners, rather than the wire and brackets of traditional braces. Users can wear their virtually invisible aligners without worrying that others will notice their orthodontic treatment.
Invisalign® aligners are less likely to interfere with your teen's speech or their favorite pastimes, such as playing a musical instrument or participating in sports. The Invisalign® Teen system can also be more cost effective. For example, traditional braces may be damaged during a sporting event, causing discomfort and requiring expensive repairs and extra visits to the dentist.
Invisalign® Teen has taken all of the benefits of the regular Invisalign® system and adapted it to meet the particular needs of patients between ages 11 and 17.
Invisalign® aligners are fabricated using BPA-free plastic material that fits comfortably and snugly over the teeth. The smooth surface also mitigates irritation to the gums, a frequent complaint with traditional braces. Additionally, Invisalign® trays are removable. The aligners can be taken out for short periods of time in anticipation of important events, such as when posing for photographs or going to prom.
The removable feature means your child can maintain their normal daily flossing and brushing. They can also eat as they normally would. Invisalign® Teen is an improvement over traditional orthodontics that require alterations to at-home oral hygiene routines, and come with food restrictions, such as no hard or chewy foods.
Special Features Just for Teens
Invisalign® Teen has taken all of the benefits of the regular Invisalign® system and adapted it to meet the particular needs of patients between ages 11 and 17. These features include:
Compliance Indicator: One teen-friendly feature is the "compliance indicator," which monitors your child's treatment progression. This blue dot slowly fades as the aligners are worn. The blue dot eventually disappears, indicating that the aligner has been worn for the entire predetermined amount of time.
Eruption Tabs: This feature allows a second set of molars to erupt unimpeded during Invisalign® treatment. Second molar eruption usually happens around the time orthodontic treatments begin. Some patients may have baby teeth or spaces in their mouth awaiting tooth eruption. The eruption tabs essentially ensure a smooth transition for teeth alignment and tooth eruption.
Replacement Aligners: Teens may not always remember where they placed their aligner, and replacing dental appliances is typically costly. With Invisalign® Teen, users are provided with six replacement aligners as part of their plan. If an aligner is lost, parents can simply call our office and we will immediately send a replacement.
Learn More about Invisalign® Teen
Invisalign® Teen makes tooth alignment easy for you and your teen. Find out if this system is right for your child by setting up your appointment at Gulch Dental Studio today. Patients can send a message using our online message system.