Routine Screenings for Early Oral Cancer Detection
At Gulch Dental Studio, we provide thorough oral cancer screenings during your routine dental exam. Regular screenings are vital for early oral cancer detection and successful treatment. Receive your screening for tissue abnormalities or other signs of oral cancer at our Nashville, TN, dental practice to ensure your good oral and overall health.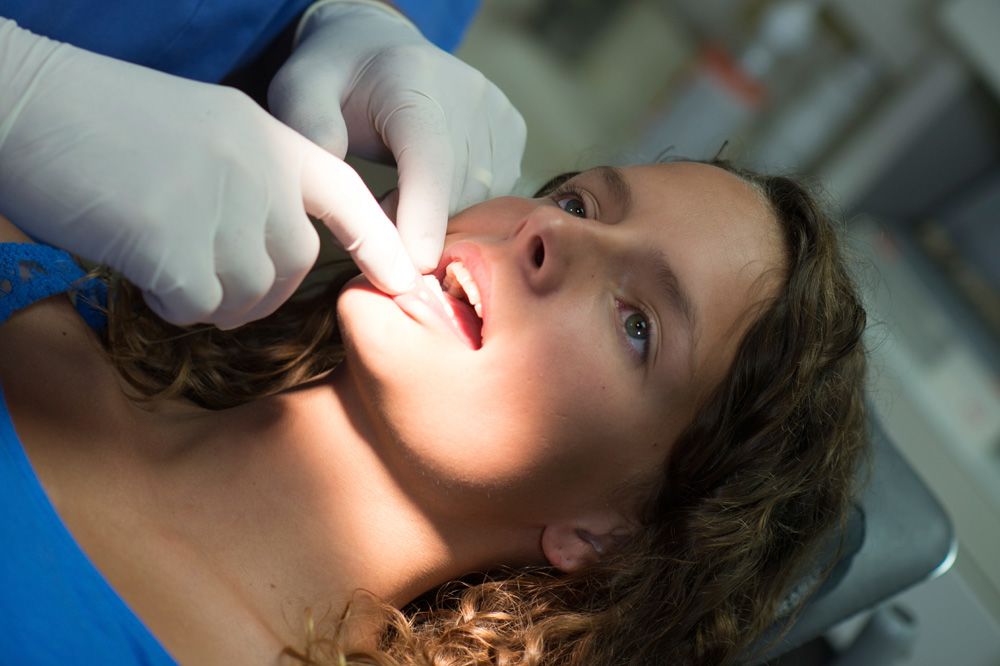 Oral Cancer Statistics
The dangers and prevalence of oral cancer may best be explained in the form of statistics. The statistics below are provided by the Oral Cancer Foundation:
Over 48,000 new oral cancer cases are diagnosed every year in the U.S.
The oral cavity is where 75 percent of all head and neck cancers begin.
Nearly 10,000 people die from oral cancer each year in the U.S.
The five-year survival rate is less than 60 percent.
Studies confirm that survival correlates with early diagnosis and treatment.
Risk Factors
The following risk factors can make a person more likely to develop oral cancer:
Over 40 years of age
Cigarette, pipe, chewing tobacco, or cigar use
Heavy alcohol consumption
Excessive sun exposure
Unhealthy diet
Men are more susceptible than women
Having the human papillomavirus (HPV)
Having a systemic disease that weakens the immune system
While most oral cancer patients have at least one of these factors, about a quarter of all patients do not have any. In short, regular oral cancer screenings are important for everyone.
Oral Cancer Symptoms
Oral cancer patients often do not notice symptoms of the disease until it has spread to another part of the body, which makes successful treatment more difficult. That said, patients should be watchful of the following oral cancer symptoms and report any to our office immediately:
A persistent mouth sore
A white or red patch on the gums, tongue, tonsil, or lining of the mouth
Persistent mouth pain
A lump or thickening in the cheek
Numbness in the mouth or on the tongue
Persistent bad breath
A sore throat or the sensation that something is caught in the throat
Difficulty swallowing or chewing
Difficulty moving the jaw or tongue
A lump in the neck
Jaw swelling
Loose teeth
Weight loss
The Oral Cancer Screening Process
During a routine dental appointment at our office, we will thoroughly examine your mouth for signs of oral cancer. Specifically, your dentist will feel for lumps or irregular tissue changes in your head, neck, face, and oral cavity. While examining your mouth, we will look for sores, discolored tissue, and any of the symptoms listed above.
Preventive Steps Patients Can Take
While there is no proven way to ensure complete prevention of oral cancer, there are steps that patients can take to lower their risk. Most of these steps are lifestyle changes, such as discontinuing use of all tobacco products. Minimizing alcohol consumption is another impactful preventive measure. Also, reducing your risk of HPV infection is important.
While there is no proven way to ensure complete prevention of oral cancer, there are steps that patients can take to lower their risk.
Finally, patients can conduct a self examination once a month. This can be done by looking in the mirror and tilting your head back, inspecting and feeling your gums, the roof of your mouth, the inside of your cheeks, the floor of your mouth, the gums and the throat for any of the symptoms listed above. Patients should also examine their lips and feel for enlarged lymph nodes on the neck.
Schedule Your Appointment Today
Early diagnosis and treatment are crucial when it comes to oral cancer. Schedule your routine dental appointment today, during which we will provide an oral cancer screening. Contact Gulch Dental Studio today by sending us a message.