The Advantages and Disadvantages of Ceramic Crowns
At Gulch Dental Studio, we offer a variety of dental crown materials to suit each patient's needs. While all-ceramic crowns typically provide the most natural-looking results, certain types of ceramic crowns lack the durability of metal or porcelain fused to metal. We offer the all-ceramic crown, IPS e.max®, which allows patients to enjoy both durability and aesthetics. Our practice in Nashville, TN, is proud to provide outstanding ceramic crowns that balance your bite and smile.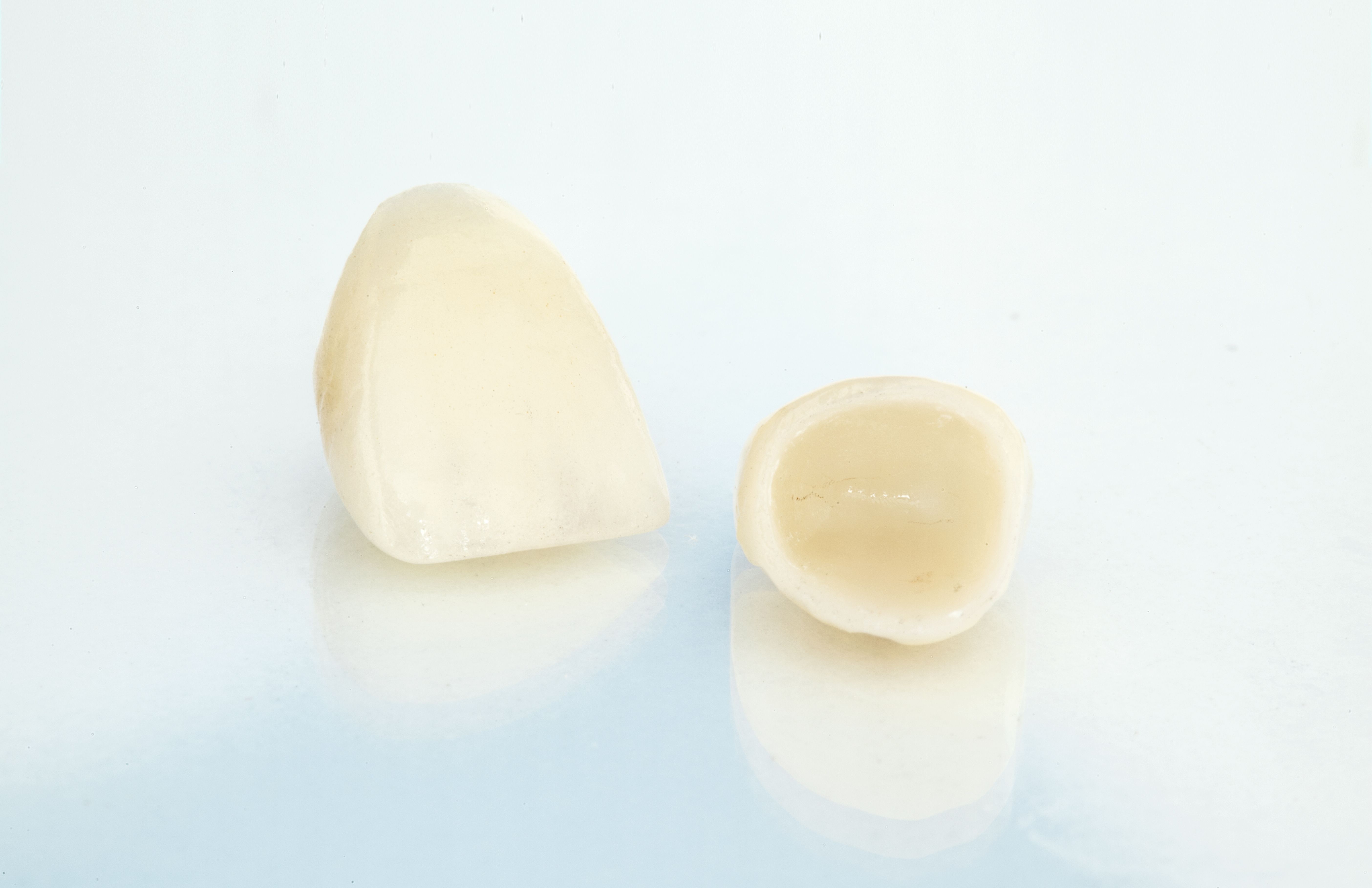 The Pros of All-ceramic Crowns
All-ceramic crowns are best suited for patients who have minimal space in their mouth for a crown. All-ceramic crowns are lighter than metal alloys and are biocompatible, minimizing the risk of allergic reaction. When patients choose all-ceramic crowns, the gum tissue adjacent to the crown is able to grow back alongside the crown easily without irritation. Ceramic is also very effective for producing a comfortable-fitting prosthetic. Modern technology allows dentists to match the crown to your teeth for a snug encasement over the damaged tooth.
The ability to customize all-ceramic dental crowns makes it difficult to differentiate the crown from your natural smile.
In addition to these important aspects, the primary reason patients choose an all-ceramic crown is aesthetics. The crown material can be matched to the shade and shape of your surrounding teeth. This customization makes it difficult to differentiate the crown from your natural smile. This is the case even if the gum line begins to recede, unlike porcelain fused to metal crowns, which may show the metal with a receding gum line.
The Cons of All-ceramic Crowns
Ceramic crowns are extremely durable and designed to withstand a strong bite strength. However, an all-ceramic crown is considered by some to be more likely to crack or break than ceramic-to-metal crowns. Additionally, all-ceramic crowns require a high degree of expertise on the part of the dentist to create the right look and fit, which increases the overall cost.
When Other Crowns May Be Preferred
Porcelain fused to metal or metal crowns are sometimes preferred for posterior teeth. Molars in the back of the mouth have the strongest chewing surfaces, and may require the strongest type of restoration for long-term success. Additionally, the back molars are not seen as easily as the anterior teeth, making the cosmetic concerns of porcelain to metal or metal crowns less important.
Determining the Right Crown for You
Our dentists can meet with you during a one-on-one consultation to determine the best dental crown solution for your needs, including whether IPS e.max® is a good fit. We will take into account your oral health and goals for the appearance of your smile. We use advanced technology to accurately diagnose patients as the first step in a successful treatment plan. These factors, as well as the location of the tooth that requires a crown, will be the primary considerations when choosing the right crown for your situation.
Schedule Your Consultation Today
If you are in need of a dental crown, schedule an appointment today and learn which type of crown can most benefit you. You can reach out to us online using our contact form.