Am I a Good Candidate for Dental Implants?
If you have one or more missing teeth, failing dental restorations, or are simply tired of wearing uncomfortable, removable dentures, you may be a great candidate for dental implants. Candidacy for the procedure depends on several factors, which include having good oral and periodontal health, sufficient jawbone density, and a commitment to a healthy lifestyle during the healing period. Supplementary procedures such as bone grafts or sinus lifts may also be recommended. The doctors at Gulch Dental Studio in Nashville, TN, can evaluate your condition and also provide necessary referrals. Once healing is complete, we can provide beautiful, lifelike restorations.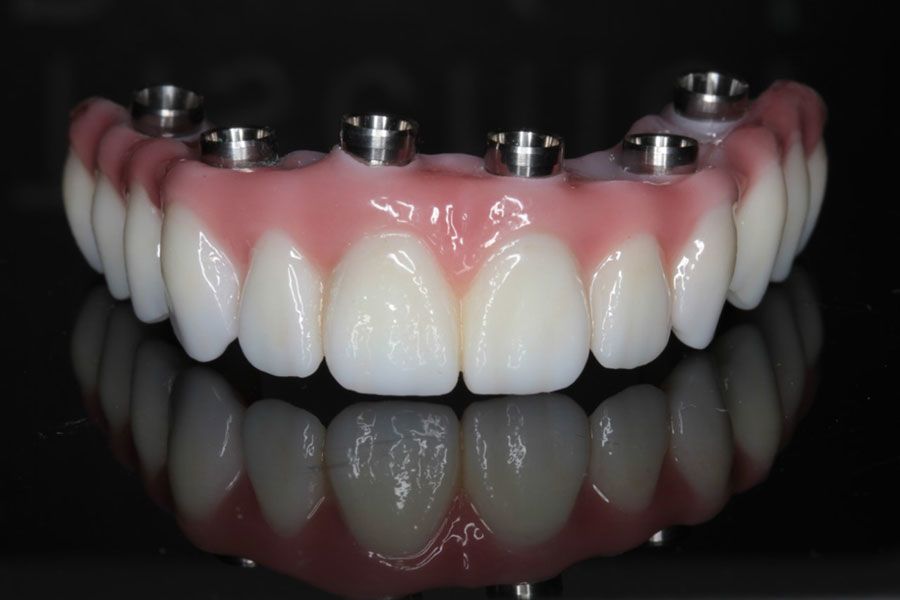 Reasons to Consider Dental Implants
With proper care, dental implants can last for life. The restorative solution can dramatically improve the quality of life for a patient who has missing teeth, ill-fitting restorations, or is simply tired of wearing uncomfortable dentures.
If you want a more secure, dependable, and predictable solution to tooth loss, consider an implant-supported restoration.
Missing Teeth
Poor oral health, trauma, and other factors can cause teeth to fall out or require extraction, leaving patients uncomfortable and self-conscious of their smile. As soon as dental roots are missing, the jawbone begins to degenerate, causing other teeth to shift out of place and ultimate fall out. Replacing teeth with dental implants is the most dependable method to restore full oral health, function, and appearance.
Ill-Fitting Restorations
Dental restorations are designed to last a long time, but they do not last forever. If you have failing or ill-fitting dental crowns or bridges, you may benefit from replacing them with an implant-supported restoration. Replacing these restorations with implants can also save you money long-term by not having to continuously replace restorations that no longer fit a changing jaw.
Upgrade to Implant-Supported Dentures
Traditional dentures are quickly becoming outdated with the advent of dental implants. If you want a more secure, durable, and predictable solution to tooth loss, consider an implant-supported denture. By placing four to six implants, your surgeon can provide sufficient support. Then, our doctors can attach a beautiful and natural-looking denture that performs just like real teeth. You can chew your favorite foods with ease and speak with confidence knowing your denture will not slip out of place.
General Considerations
Patients interested in dental implants should be free from periodontal disease and should be in good general health. Gingivitis and periodontitis must be addressed and healed before implants can be placed to provide a healthy foundation. You should also be committed to maintaining good oral hygiene practices that include regular brushing, flossing, and using mouthwash. Certain chronic diseases like diabetes and autoimmune disorders, as well as certain medications, may make the implant process more difficult. However, doctors can often still provide implants if these conditions are consistently monitored and treated.
Achieving Sufficient Bone Health
Over time, if patients neglect to treat their missing teeth, there is a loss of jawbone volume. This results in the inability to firmly anchor the implants in the jaw. Fortunately, surgeons can provide bone grafting to replace and restore lost tissue so you can still enjoy the benefits of dental implants. These posts will then provide stimulation similar to dental roots, maintaining a healthy jaw.
Learn More During a Consultation
Regardless of the current condition of your oral and periodontal health, a skilled surgeon can provide treatments that improve your candidacy for implants. Gulch Dental Studio offers a comprehensive approach and referrals to trusted practitioners in the area. Contact our office online to schedule a consultation.